Keynote: A Life in Wood
Presenter: Hank Gilpin
One of the most highly regarded custom furniture makers in the country, Hank Gilpin is also one of the most prolific. In this talk he traces a path through his rich career (which began with training under Tage Frid), describing his approach to designing and building furniture, exploring the scores of unusual woods he has used, and discussing many of the remarkable projects he has worked on.
A Closer Look at Shaker Design
Presenter: Chris Becksvoort
After a quick history of the Shakers, discover the evolution of their furniture design, from the primitive to the classic to Victorian-influenced. You'll also get a close look at some of the design elements that make Shaker furniture unique and timeless.
Mid-Century Modern Furniture is Reborn
Presenter Jonathan Binzen
The sleek, forward-looking furniture created in the middle decades of the 20th Century by designers like Hans Wegner, Mies van der Rohe, and Charles and Ray Eames made a huge splash with the Mad Men set in the 1960s, and it rode a wave of popularity right through the 1970s. Most of that furniture was designed for factory production, but currently the Mid-Century Modern style is being brought back to life in many small shops where woodworkers have embraced its combination of cool geometry with the warmth of wood.
Classic Furniture Carving
Presenter: Allan Breed
Master period furniture maker Allan Breed demonstrates the core techniques and tools used to carve the hollow shell and applied leaf-and-vine detail on the drawer front of a classic Philadelphia lowboy.
Reviving Great American Furniture: Highlights and Insights from a Storied Career
Presenter: Allan Breed
A furniture consultant to museums and major auction houses as well as a master furniture maker with four decades of experience in the shop, Breed has examined, restored, or reproduced some of the most famous pieces of American period furniture. In this talk he selects a handful of the most interesting pieces he's worked on and describes the craftsmanship and style, materials, tools and techniques that went into them, and the people who made and owned them.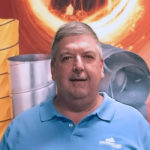 Dust Collection in the Small Shop
Presenter: Curt Corum 
There's more to good dust collection than a massive collector. There's also the duct work and the hoods that connect it to machinery. All three are equally important. In this class you'll learn the importance of completing hooding and duct design before purchasing a dust collector, get the facts on dust collector performance, and an explanation of air flow.
The Art of the Bandsawn Box
Presenter: Michael Cullen
Learn a great technique for cutting a box at the bandsaw, along with some creative ways to decorate the surface using milk paint and carving tools.
17th-Century Furniture Making
Presenter: Peter Follansbee
A master of the techniques used by furniture makers in the 17th century, Peter Follansbee will explain how furniture was constructed in the early Colonial period, from the drawbored mortise-and-tenon to decorative carving. It's an exercise in making sophisticated furniture with just a few hand tools.
How to Design a Chair
Presenter: Michael Fortune
Chairs we encounter in restaurants and furniture stores are often made using dimensions, angles, and curves that aren't very comfortable to sit in for long periods. But in this session Michael Fortune will reveal the secrets to designing and making a residential dining or desk chair with comfort in mind. You'll also learn how to build long-lasting chairs by incorporating clever design elements and joinery techniques.
Holding Work at the Bench
Presenter: Chris Gochnour
Whether it's a board in need of edge-jointing, a drawer ready for fitting, or a rail waiting for tenons, every workpiece must be held securely in order for you to work efficiently, accurately, and safely. Chris Gochnour demonstrates how to use your bench's vises and several clever work-holding fixtures, so you can do your best work.
Custom Molding with Hand Tools
Presenter: Garrett Hack
To get moldings proportioned for furniture, you need to make them. Perhaps the most common approach is to rout them, but then you're stuck using the profiles and proportions of the bits. A better solution is to forgo the router altogether and create moldings with hand tools. It's not as hard as you might think. Garrett Hack will demonstrate how, with a few planes, you can easily create graceful and beautiful custom profiles for your furniture that would be difficult or impossible with router bits.
Using and Tuning Japanese Handplanes
Presenter: Andrew Hunter
Learn the fundamental differences between western and Japanese planes and see how to true and tune the wooden body of the Japanese plane, how to set and adjust the blade, and how to hold the plane—and the workpiece—to obtain superior results.
The Power of the Pull Stroke: Using Japanese Saws
Presenter: Andrew Hunter
Known for leaving a thin kerf and a glassy sawn surface, Japanese handsaws can quickly make a major improvement in your craftsmanship. Here you'll learn the grip, posture, and work-holding techniques that ensure the best results. You'll also learn about a variety of Japanese saws and where to find them.
Tablesaw and Jointer Tune-up
Presenter: Roland Johnson
The tablesaw and jointer are perhaps the most important machines in the shop. The jointer flattens and straightens boards so that you can begin to mill them square, and the tablesaw can be used for dimensioning stock and cutting a large variety of joinery. Learn how to overhaul each of these machines so that they run smoothly and accurately, helping you to do your best work.
Build Beautiful Boxes
Presenter: Matt Kenney
Because boxes are small, they present a set of design and construction challenges different from those faced when making furniture. In this class, Matt Kenney will share what's he's learned about making attractive boxes: from dialing in proportions, to cutting tight joinery, to applying flawless finishes.
Traditional Inlay Techniques
Presenter: Steve Latta
Learn the methods used to inlay bellflowers, bandings, stringing, and paterae, and then see how these techniques can be applied to contemporary design.
Great Finishes Start at the Lumber Rack
Presenter: Teri Masaschi
Professional finisher Teri Masaschi says you have to create a plan for finishing before you build the piece. She'll talk about the picking the right finish for your wood choice, and the importance of making samples. In addition, she'll show some tricks for overcoming common finishing mistakes.
How to Get a New Handplane Ready for Work
Presenter: Michael Pekovich
A new, high-quality handplane is a great addition to your shop, but no matter how much you pay, it won't be ready to work right out of the box. Michael Pekovich will demonstrate his simple and quick method for getting a new plane up and running. He'll also include an overview on how a plane works, as well as a sharpening routine that you can put to use on any plane.
Arts & Crafts Revolution
Presenter: Kevin Rodel
Kevin Rodel started out in the mid-1980s building reproductions of Arts and Crafts classics, but as he became more comfortable with the design language, he began tweaking the shapes and details of the pieces he built. And over the years he became fluent enough that the language became his own. In this talk Rodel presents a range of the original American and European Arts & Crafts makers he most admires, and he details how they influenced his own work.
Working Wood the Minimalist Way
Presenter: Vic Tesolin
Vic Tesolin honed his approach to furnituremaking in a one car garage, where there just wasn't room for big machines. He'll share what he's learned about working in a small space, relying on hand tools and a few machines (like a bandsaw). He also offer some advice on how to choose tools for the minimalist approach, and demonstrate how to cut a few joints.
There are Many Ways to Cut Dovetails
Presenter: Bob Van Dyke
There are many ways to cut dovetails, and none of them is the only correct technique. In this presentation Bob Van Dyke demonstrates several dovetail-cutting techniques—some he's picked up from the furniture makers who teach at his school, and a few that he has developed. Best of all, each works very well.
The 2017 event is SOLD OUT.
Join Wait List
We will let you know if space becomes available.