The 2019 Program
Flex Your Design Muscles (Friday advance session)
Presenter: Michael Pekovich  
Designing your own furniture can be an intimidating prospect, but it's a rewarding and necessary step if you want to move beyond building from plans. While very few of us can hope to match the design genius of makers such as Garrett Hack, Michael Fortune, and Timothy Coleman, we are all capable of adding our own voice and viewpoint to the work we make. Designing furniture is less about innate talent than it is about adopting a step-by-step approach that allows you to brainstorm ideas and then translate them into finished work. In this one-day seminar, Mike will walk you through the design process, and you'll have a chance to try your hand at it as well. From getting comfortable with a sketch pad to building fast and fun scale mock-ups, you'll learn a sound method for bringing out your creativity in the work you make.

Dovetail Boot Camp (Friday advance session)
Presenter: Bob Van Dyke  
Yes, folks, there are more than 10 ways to cut dovetails! Over the past 18 years, Bob has seen the techniques of every instructor who has taught at his Connecticut Valley School of Woodworking. In woodworking, like in most things, there is no one "right" way to accomplish a task, and that's what this hands-on class is all about. Bob won't tell you what he thinks is the "best" way; that is for you to decide. What he will show you are different techniques. Each has its advantages and disadvantages, but the important thing is that they all work well.
Starting off, he will highlight the everyday stumbling blocks that he sees students coming up against all the time and, more importantly, how to get around them. Essential skills like using a cutting gauge correctly, paring to (and not beyond) a line, cutting straight lines with a handsaw, using a sharp chisel, and even simple layout techniques are crucial to successful dovetails. Time permitting, we will go into "machine assisted" dovetails. Using the strengths of various machines, especially the tablesaw and trim router, combined with accurate handsaw techniques, the quality and speed of your dovetails will increase dramatically.

The Herbie Project (Friday evening session)
Presenter: Christian Becksvoort 
This is the story of Herbie. A mammoth old tree in Yarmouth, Maine, Herbie dated to 1794 and was the largest American elm in New England when it came down in January 2010. Yarmouth's tree warden, Frank Knight, had nurtured and treated Herbie for more than 40 years; but Dutch elm disease eventually took its toll. Chris, who lives in the neighboring town of New Gloucester, helped plan an afterlife for the majestic tree by making the wood available to craftspeople and artists. Over 80 people took part in the project. By November of that year the Yarmouth Tree Trust held an auction of furniture, bowls, guitars, decorations, sculptures, woodenware, and various small items, all of it made from Herbie. The auction provided nearly $45,000 for Yarmouth's tree trust. When tree warden Knight died several years later, Chris built his casket with wood from Herbie.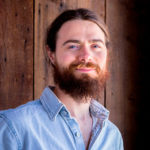 Cutting-Edge Technology: A Journey into Pre-Industrial Woodworking (Morning auditorium session)
Presenter: Josh Klein 
Several years ago, as Josh describes it, he took "a journey into the foreign territory that is pre-industrial woodworking." Along the way, he discovered some valuable insights that he'll share in this session. "Through direct analysis of the guts of historic furniture, I've sought to decode the original construction and then, using period-appropriate tools, recreate the process in my workshop. Through this direct engagement with the past, I have developed tremendous respect for the wisdom of our ancestors. But, for me, this is no puffy-sleeved romanticism. Rather, my own fascination with pre-industrial craftwork is rooted in the idea that 'man is most free when his tools are proportionate to his needs.' I have found that the there are few things more fulfilling than effectively wielding simple tools such as froes, axes, planes, saws, and chisels. And, to this end, I believe that the craft wisdom of antiquity has a lot to teach the 21st-century woodworker."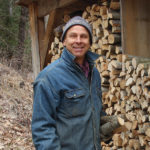 On Design (Morning auditorium session)
Presenter: Garrett Hack
It's simple: The difference between a really beautiful piece of furniture and one much less so is design. Yet design is easily the most challenging part of building furniture. One of the best ways to sharpen your design skills is to look at lots of furniture—antique to modern and anything in between—to see how the maker solved some of the basic problems of design, dealt with proportion and scale, incorporated details, used different materials, and more. Imagine this session as a visit to a rich museum of furniture ideas.
Taming Challenging Woods
Presenter: Chris Gochnour 
Working with beautiful wood is one of the reasons we love this craft. Curly cherry, bird's-eye and fiddleback maple, ribbon mahogany, crotch walnut—woods like these add artistry to our furniture. But they also bring challenges. "Routine" tasks such as removing milling marks from a board, cleaning up joinery, and smoothing panels can grow frustrating as the surface degrades and tears. In this workshop, you'll learn to tame tricky grain. You'll explore how to get the most from your handplane and other hand tools such as card scrapers, cabinet scrapers, and scraping planes.
English Arts and Crafts Furniture
Presenter: Nancy Hiller 
Most of those who appreciate Arts and Crafts furniture know that it sprang from a movement reacting against the terrible conditions of 19th-century factories. Most also associate the movement with William Morris. But there's so much more to the Arts and Crafts movement that's surprising, fascinating, and relevant today. Tracing the movement back to its early British origins, Nancy will not only draw on examples of furniture, but also on her experiences in British and American shops over the past 40 years, a time during which the world of furniture making has seen major changes—not least with respect to the acceptance of women in the workshop. Audience members will be invited to contribute their thoughts at critical points along the way.
Making a Shrink Pot
Presenter: Danielle Rose Byrd
The high moisture content of green wood not only allows for easier workability, but can also be exploited for wet/dry joinery. Shrink pots use this type of joinery to capture a dry bottom within a wet, cored section of a small trunk or branch. Green woodworking isn't magic, but it can seem just as mysterious. Not to fear; the inherent risk of working with this material can be minimized by understanding how wood behaves. Pots from various stages of the process will be used to illustrate how basic wood properties affect each step. Danielle will also discuss what common mistakes to avoid, simple design ideas, and some of the unique tools used.
Tablesaw Jigs and Fixtures
Presenter: Bob Van Dyke 
The tablesaw is one of the most basic and common shop machines, but it is frequently misunderstood and it is rarely used to its fullest potential. In this workshop, Bob will demonstrate the making and use of a number of shopmade jigs that will increase your efficiency and accuracy. Using a spacer and twin rip blades to cut tenons that fit perfectly right off the saw, making simple crosscut sleds for specific tasks like cutting dovetails, using a simple spacer to cut accurate knuckle joints, and using a little-known tablesaw fixture called an "L" fence are just a few of the jigs and fixtures you will learn about. We will examine the practical applications for these fixtures and then go on to explore techniques for cutting accurate angled tenons and safe and efficient ways to cut bevels on large panels without getting any burning.
Hollow and Round Molding Planes
Presenter: Matt Bickford 
Are you tired of making compromises with your router? Tired of only getting close to the molding profiles you want? Stop making sacrifices with the decoration on your work and learn how to use some of the most abundant molding planes of the past to get the exact detail you are after. Hollow and round molding planes do not make specific profiles. They make specific arcs. Learn to transform these various curves into the many profiles you want. From layout to execution, this class will focus on creating various moldings with these extraordinarily versatile planes. We will lay out and ultimately stick (plane) several moldings that will range from simple coves and ovolos through ogees, cymas, and various combinations.
Offset Wood Turning
Presenter: Beth Ireland 
Offset turning is a technique that transforms the lathe into a power carver to create a variety of shapes and add unique details to your work. These shapes—such as an ellipse, a triangle, and a soft square—are achieved by changing the centers of a rotating piece so that the turner hits only certain points on an object as it spins. It's a technique that can be used to make furniture parts, boxes, tools, utensils, candlesticks, instrument necks and more. In this class, you'll learn how to use a roughing gouge and spindle gouge to create two shapes.
Compound-Angle Joinery, Minus the Math
Presenter: Chris Schwarz 
Mastering compound angles typically means mastering trigonometry. But it doesn't have to be that way. Compound angles can be measured, laid out, and cut without any math—or even numbers. Chris will show you the methods he uses for replicating unusual (sometimes radical) compound angles to build his Welsh stick chairs. The method requires just a wire clothes hanger, a sliding bevel, and a ruler. (Oh, and you'll also need to bring an open mind.) The technique allows you to replicate compound angles from photos or drawings, or to create new designs using half-scale models (made with that clothes hanger).
Get More from Your Block Plane
Presenter: Michael Pekovich 
The block plane is a staple in just about every workshop. But while it's a familiar tool, and its basic use is straightforward, it can handle many tasks beyond the simple chamfer. From pyramids on end grain to bevels of any angle and curves of any radius on edges, the block plane can dial in important details in your work, making it one of the most important design tools in the shop. Mike will offer some tips and techniques for getting crisp, accurate chamfers. From there you'll learn how to create a variety of edge profiles, and finally Mike will demonstrate how tapered chamfers can add subtle curves and life to your work.
Making Fine Tabletops
Presenter: Tom McLaughlin 
A beautiful and well executed top is the most distinguishing feature of a successful table project. In this presentation, Tom will focus on the approaches and techniques he uses to make attractive and long-lasting solid-wood tabletops. Along the way, he will include examples and demonstrations including the processes and considerations related to material selection, grain matching, stock preparation, gluing and clamping strategies, maintaining flatness, methods for attaching tops, and preparing for finish.
Coloring Wood
Presenter: Roland Johnson  (sponsored)
Do you suffer from chromophobia? It's defined as a persistent, irrational aversion to colors and is usually a conditioned response. Too many woodworkers are terrified of adding color to their work, so they fall back on the hackneyed phrase "I would never ruin the natural beauty of wood by changing its color." What they're really saying is "I'm afraid of color; I might ruin the piece." Unfortunately, in many cases that's exactly what happens. Rollie will show you how to get over your chromophobia by learning how to correctly use stain to bring out the best in a piece. There are many factors that determine the outcome of using color and this class will make a grand tour of them, from grain direction to glazing. Along the way, we will find out why color works with wood the way it does, and how to avoid the pitfalls of blotching and uneven coloring.

All About Dovetails
Presenter: Christian Becksvoort 
You haven't learned everything you need to know about this foundational woodworking joint until you've learned it from the master. From through-dovetails to half-blinds to sliding dovetails, this course will cover the dovetail joint from start to finish, layout through fitting, which layout tools are best to use, chopping vs. sawing, planing vs. sanding, and much more.
Table Joinery: A Surgical Approach
Presenter: Steve Latta 
There are many ways to execute table joinery, but this class will focus on the tablesaw. Steve will take an in-depth look at a broad assortment of joints used in table construction, including full and half-blind dovetails, single and double-tusk mortise and tenons, and so forth. Strategy will play an essential part of this demo with an emphasis on which cut to make, when to make it, and why.  Joinery should be a fluid process and Steve's goal in this presentation is to show you how to get cleaner, more accurate joints in the most efficient manner.
Shaping Wood by Hand and Machine
Presenter: Michael Fortune 
Michael has used virtually every hand tool and machine process to shape wood over the years, and has distilled that experience down to an easy and repeatable process. Using spokeshaves, special rasps, shop-profiled card scrapers, flexible scrapers, palm routers, power carving bits, and custom sanding cauls, he'll show you how to remove wood in an efficient and accurate way. Michael will demonstrate the steps he uses to create chair legs, table legs, chair seats, and more in a controlled manner that yields consistent results with no guesswork over whether you've removed too much or too little. Using the right tools for each application is only part of the challenge. You'll also learn how to secure the workpiece with shop-made clamping fixtures that don't get in the way while you're working.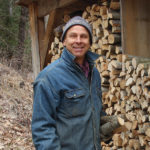 Making Curved Doors
Presenter: Garrett Hack
Looking for a way to build a curved door? The method you'll learn in this class employs a solid-wood, coopered core covered with veneer. First you'll learn to assemble the core from staves of solid wood such as cedar or basswood, coopered and glued together. Add a cross-banding layer of veneer followed by a face veneer, edge-banding, and an invisible catch, and you'll have a lightweight, stiff, and very stable door. You'll also learn about variations using bending ply, which glues to use, and how to make your own veneer.
Creative Bandsaw Techniques
Presenter: Brian Boggs 
Understanding how a bandsaw works is critical to getting the most out of your time in the shop. Once you understand that, you can begin to develop ways to guide work through a bandsaw blade with precision and repeatability. Regardless of how powerful and precise your particular machine is, you'll leave this class with the foundations you need to make jigs, guides, and fixtures that will expand your design horizons. You'll see possibilities you might not have considered from a machine you might not be taking very seriously.

Building a Bar Stool
Presenter: Peter Galbert
This ongoing demonstration will cover all aspects of building one of Peter's favorite designs, a barstool with turned bent legs. He'll be making the stool throughout the weekend using traditional Windsor joinery with kiln-dried woods that are widely available. Whatever your skill level, this project is a great way to get excited about the craft of chair-making. Simple solutions and direct results take top priority. Details of material selection, tools, turning, steam bending, joinery, seat carving, and finish will all be demonstrated and the informal environment will make it easy to have an open discussion on topics of interest.
Learn from the masters!
Register Now!
Don't delay. Our 2018 event sold out.