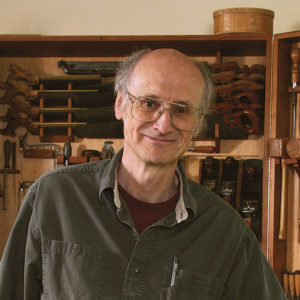 CHRISTIAN BECKSVOORT
A Practical Guide to Wood Movement
Biography: Chris Becksvoort has been making furniture for more than 45 years. His portfolio is deeply inspired by Shaker design, but he makes a point to add a personal and contemporary touch to everything he builds. In 2004, Chris celebrated a major milestone in his career, shipping his 500th commission, and he's quickly approaching his 800th. In addition to writing dozens of articles for Fine Woodworking over the years, Chris a contributing editor to the magazine and is the author of The Shaker Legacy (The Taunton Press, 2000). As an acknowledged expert on Shaker furniture, he does occasional restoration work for the Sabbathday Lake Shaker Village in his hometown of New Gloucester, Maine.
---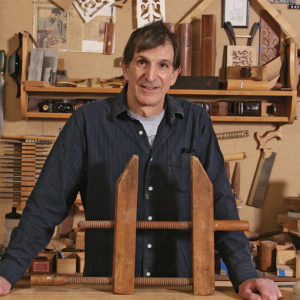 TIM COLEMAN
Creative Embellishments
Biography: Tim Coleman makes custom furniture in the shop he built a few paces from his house in Shelburne, Mass. He's run a one-man shop for nearly 30 years, since apprenticing in Seattle with Curt Minier and studying at the College of the Redwoods under James Krenov in the 1980s. Coleman, known for his attention to detail in low-relief carving, marquetry, embossing, and thick veneer tiles, pulls his inspiration from sculpture, architecture, textiles, nature, and contemporary and historical furniture. As passionate as Coleman is about his own work, he is equally excited to pass on his knowledge. He has taught at the College of the Redwoods and the Center for Furniture Craftsmanship.
---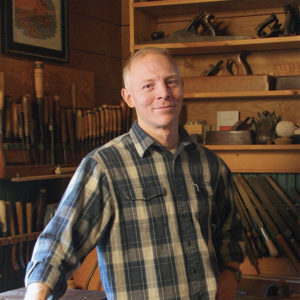 DAVE FISHER
Bowl Carving
Biography: Dave Fisher has been finding inspiration in the woods around his home in western Pennsylvania since he was a boy. About 15 years ago, he began to apply his woodworking and carving skills to green wood. Using traditional edge tools, he carves green logs and branches into bowls, spoons, and other sculptural forms, often enhanced with carved lettering. Fisher is fascinated with the flow of line, the sensation of texture, and the play of light and shadow. His designs are guided by those elements as well as the unique nature of each chunk of tree. He shares his knowledge and enthusiasm through his blog as well as demonstrating and teaching.
---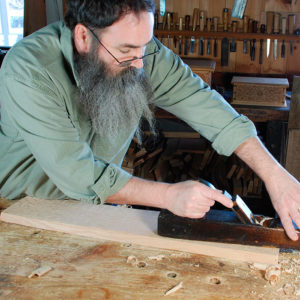 PETER FOLLANSBEE
The Green Woodworking Renaissance
Spoon Carving (Friday Hands-On Workshop)
Biography: Peter Follansbee's woodworking is a window into the furniture shops of 17th century New England, when frame-and-panel construction ruled the day, and the drawbored mortise-and-tenon was the most trusted joint. When he builds, he begins with a log, riving the boards he needs by hand. From there he relies on a handful of planes, a couple chisels, a saw or two, and a small collection of other hand tools. It's a less complicated way of working that is capable of producing beautiful and sophisticated furniture.
---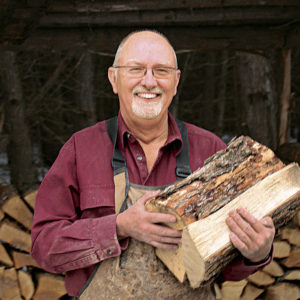 MICHAEL FORTUNE
8 Steps to Better Design: The Design Process Demystified
Biography: Contributing editor Michael Fortune has designed and built furniture for clients across North America for more than 40 years. One of Canada's most acclaimed contemporary furniture masters, he has taught at many schools and craft centers, including Sheridan College School of Crafts and Design, Ryerson Polytechnical University, the Rochester Institute of Technology, Worcester Center for Crafts in Massachusetts, Anderson Arts Center in Colorado, Australian National University, Centre for Fine Woodworking in New Zealand, and the Marc Adams School in Indiana. In 1993, Michael became the first furniture maker to receive Canada's prestigious Bronfman Award for excellence in fine craft. He was inducted into the Royal Canadian Academy of Arts in 2000, received the Award of Distinction in 2007 from the Furniture Society, and has just been awarded the Mather Award for Lifetime Achievement.
---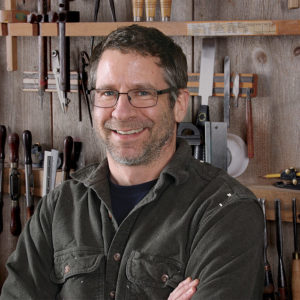 PETER GALBERT
Turning for Furniture Makers
Biography: After attending art school, Peter Galbert worked as a furniture and cabinetmaker in New York City in the late 1990s. When he decided to set up his own shop in 2000, he knew he needed to find a way of working that required very little space and very little investment. He found it in Windsor chairmaking, and he's been focused on chairs ever since. In addition to making chairs, he is an active writer, toolmaker, and teacher, having taught at craft schools in the U.S. and abroad. He lives in Boston, and does most of his teaching at his workshop in southern New Hampshire and at the North Bennet Street School. His writing has been featured in numerous magazines and in 2015 he wrote and illustrated "Chairmaker's Notebook" (Lost Art Press), a comprehensive explanation of how to build Windsor chairs. His website is www.petergalbert.com
---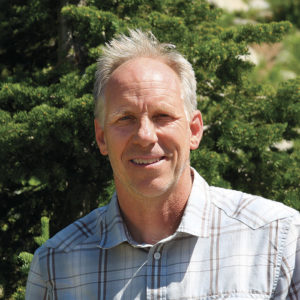 CHRIS GOCHNOUR
Handplanes for Joinery
Biography: Chris Gochnour discovered the pleasure of building things by hand when he made his own skateboards and snowboards as a teenager. His enthusiasm for carving turns on a board was eventually replaced by a passion for building things out of wood and teaching others the craft. For the past 30 years he has built fine furniture for homes and office buildings throughout the Intermountain West and taught woodworking to artists, hobbyists, and woodworking professionals. A contributing editor for Fine Woodworking magazine, Chris has been published in the magazine more than 35 times during the past two decades. He has authored numerous hand-tool reviews and is a recognized expert on traditional building techniques and hand tools. He teaches furniture making at Salt Lake Community College, the Traditional Building Skill Institute at Snow College, and the Marc Adams School of Woodworking. Chris is the owner of The Joiners Bench, a fine furniture company that produces bench-made furniture from his studio in Salt Lake City.
---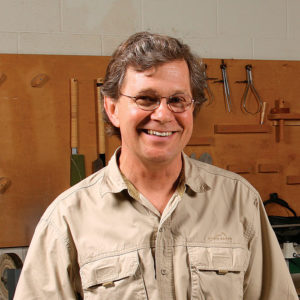 ROLAND JOHNSON
Restoring a Handplane
Biography: A contributing editor for Fine Woodworking since 2002, Roland Johnson is a frequent writer of tool-test articles for the magazine and is the author of The Complete Illustrated Guide to Bandsaws (Taunton Press 2010). Roland first became interested in wood when he was in high school and worked at a lumberyard. In 1976 he started refinishing furniture, building furniture, and repairing and building all kinds of other stuff. His fascination with motors and gears goes beyond woodworking, however—he's also an enthusiastic hot-rodder who likes to restore old cars, and is the author of Automotive Woodworking (Motor Books International, 2002). He is the founder and past president of the Central Minnesota Woodworkers Association.
---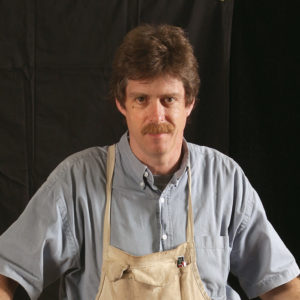 STEVE LATTA
Contemporary Inlay
Sunburst Veneer with Hide Glue
Biography: Steve Latta first appeared in Fine Woodworking nearly 20 years ago. Since then he has written dozens of articles and was named a contributing editor. He builds period reproduction and contemporary furniture on commission and also teaches furniture making at Thaddeus Stevens College of Technology in Lancaster, Pa. Recently he completed his master's at Penn State University. He lectures and teaches workshops across the country, and is an active member and former board member of The Society of American Period Furniture Makers (SAPFM). Steve has made multiple appearances on PBS's "The Woodwright's Shop" and has lectured on the topic of inlay at Colonial Williamsburg, the Milwaukee Art Museum, Winterthur Museum and Gardens, and other schools and guilds.
---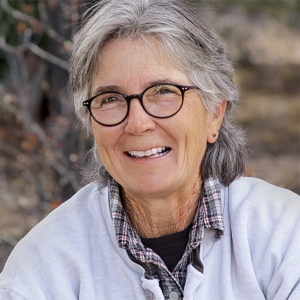 TERI MASASCHI
Fixing Finishing Mistakes
Biography: Teri Masaschi is a professional wood finisher and writer, and one of the most popular instructors on the subject at woodworking schools around the country. She began her career as an apprentice for a fine arts dealer in New Hampshire at the age of 14. That experience helped her develop a lifelong interest in restoring, conserving, and refinishing antique furniture. In addition to performing such work professionally, she also runs a business finishing other people's woodwork. A celebrated instructor and Fine Woodworking author, Masaschi is best known for teaching both simple and advanced techniques for finishing new furniture as well as ways to maintain and restore antiques.
---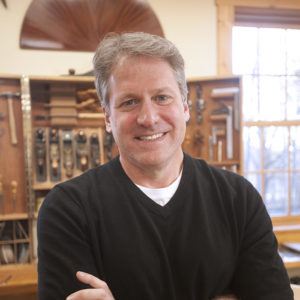 TOM MCLAUGHLIN
Grain Graphics
Biography: A 20-year member and former chairman of the New Hampshire Furniture Masters Association, Tom McLaughlin will be the new host of "Rough Cut with Fine Woodworking" on public television starting in April. He's already a familiar face to the audience, having been a regular guest on "Rough Cut: Woodworking with Tommy Mac" since 2011. Tom has taught furniture making for 18 years, most recently, in recent years, as "Epic Woodworking" both online and in his Canterbury, N.H. shop. He started his career as an apprentice to P.A. "Pug" Moore, renowned master craftsman of Rocky Mount, N.C., beginning in 1990. He then opened his own custom furniture shop, primarily making 18th-century reproductions in the early years .After moving back to New England and settling in Canterbury in 1997, Tom began designing more contemporary custom furniture with traditional roots. His furniture designs have won numerous awards, while fulfilling commissions for clients primarily along the East Coast.
He's very involved in the New Hampshire Furniture Masters Association's Prison Outreach Program.
---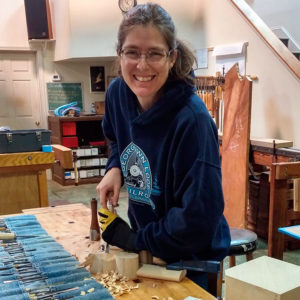 MARY MAY
Carve a Ball-and-Claw Foot
Biography: Mary May is a full-time, professional wood carver in Charleston, S.C. She has trained with a variety of European master carvers to learn the traditional carving techniques and styles that have been used for centuries. Mary takes in carving commissions and teaches at several locations throughout the United States and Europe. She also has an online wood-carving school where she offers hundreds of video lessons in all skill levels. She recently finished her first book, Carving the Acanthus Leaf.

---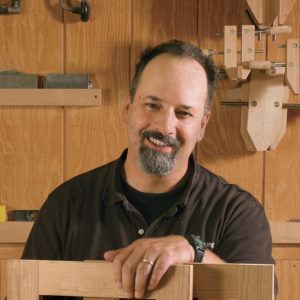 MICHAEL PEKOVICH
Kumiko 101 (Friday Hands-On Workshop)
Practical Guide to Layout
Biography: A longtime woodworker, executive art director Michael Pekovich caught the hand-tool bug when he came to the magazine 20 years ago. In that time, his eye for good design and his talent as a furniture maker have become an invaluable resource to Fine Woodworking readers and staff. On weekends Mike is apt to be building furniture for clients, or rummaging for old tools to fill out his collection at flea markets and tag sales. Growing up in California, he was inspired by the writings and work of James Krenov. A visit to the Gamble house in Pasadena cemented his love for Arts and Crafts furniture. Upon relocating to Connecticut, Mike developed a passion for the simplicity and subtle proportions of Shaker furniture and for working with hardwoods native to New England.
---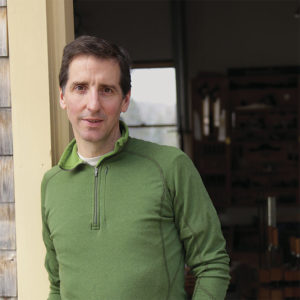 TIM ROUSSEAU
Pattern-Shaping
Biography: Since 1999, Tim Rousseau has been teaching at the well-known Center For Furniture Craftsmanship making him the longest serving teacher to date at the Rockport, Maine, center. Over these years he has taught alongside many of the great furniture makers from around the globe and has become highly regarded for his excellence in teaching the craft of furniture making. He lives on a primarily solar-powered modern homestead in midcoast Maine with his wife and three sons. He divides his time between making furniture, teaching furniture, working on his home, and gardening. His furniture has been shown in galleries throughout the Northeast, and is lived with in private residences across the nation. Rousseau's style is a blend of traditional and modern forms, with a high emphasis on craftsmanship.
---
MARC SPAGNUOLO
Power Carving
Biography: Marc Spagnuolo has been a trusted resource in the woodworking community since 2005. He created the first woodworking video podcast back in 2006 and paved the way for many of the woodworkers and makers who share their craft on YouTube today. He has written two books (Hybrid Woodworking and Finishing: It Ain't Over Till It's Over) and more than 20 articles for various woodworking magazines. Marc has conducted numerous seminars and courses at woodworking clubs and schools and continues to teach on a daily basis via his website thewoodwhisperer.com and social media.

---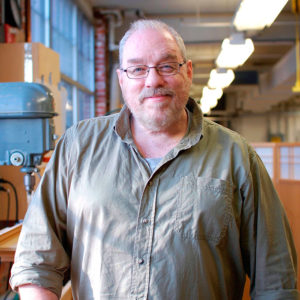 CRAIG VANDALL STEVENS
The Art of Modern Marquetry
Biography: Craig Vandall Stevens studied fine art in college and then designed and built log homes (including one for himself) in his hometown of Columbus, Ohio. In 1994 he attended the College of the Redwoods and studied under James Krenov. Since then he's been building furniture instead of houses, often embellishing it with marquetry and chip carving. He has taught woodworking across the country and is currently the director of The Philadelphia Furniture Workshop. He lives outside Philadelphia with his wife and two children.

---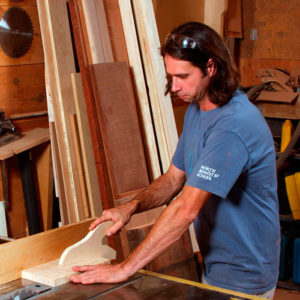 MATT WAJDA
Machine Cut Tenons
Biography: Matt Wajda is a part-time instructor in the Cabinet and Furniture Making program at the North Bennet Street School in Boston, and an instructor in the Massachusetts College of Art's Furniture Design program. He also owns his own custom woodworking business, River City Furnituremaking, which is part of a four-member co-op shop that he started in 2002. He lives in Portsmouth, N.H.

---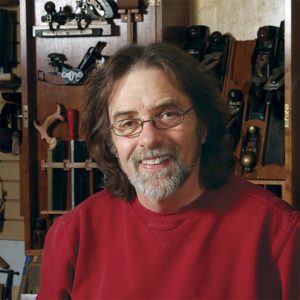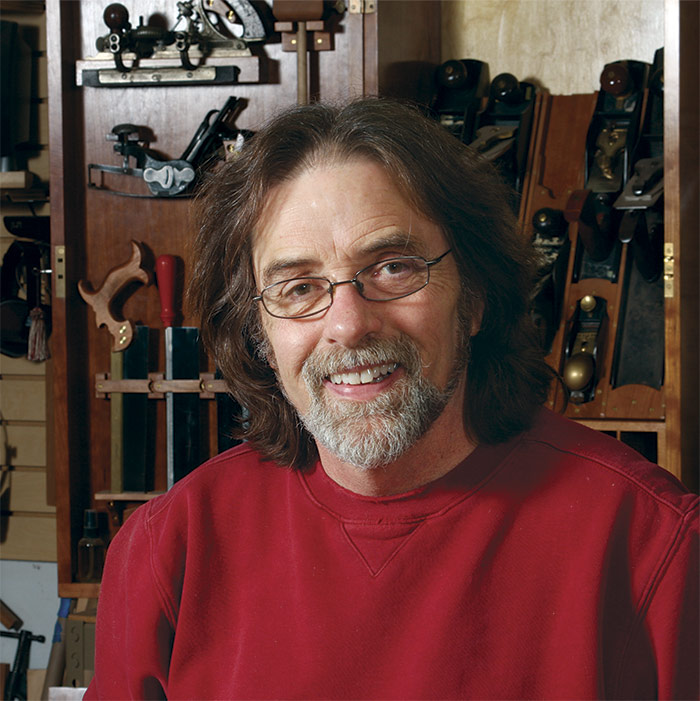 BOB VAN DYKE
Fixing Mistakes
Biography: After 18 years as an award-winning chef, Bob Van Dyke left the business to begin a career in woodworking and teaching. In 1993, he started the Harris Enterprise School of Fine Woodworking in Manchester, Conn. In 2000, Bob formed a business partnership to open the Connecticut Valley School of Woodworking in Manchester, which offers a variety of classes taught by himself and by many top woodworking instructors. His approach to teaching centers on the belief that people learn "by doing rather than by watching," and classes feature hands-on woodworking projects that promote mastery of both hand-tool and machine woodworking techniques. He continually strives to expand his skills and knowledge by working on a variety of commission furniture pieces and new projects for upcoming classes. He is especially interested in Federal-style furniture and the inlay work that was such a big part of that style, and is an active member of the Society of American Period Furniture Makers (SAPFM).
Learn from the masters!

Our 2018 event sold out.