Here are the 2020 Presenters: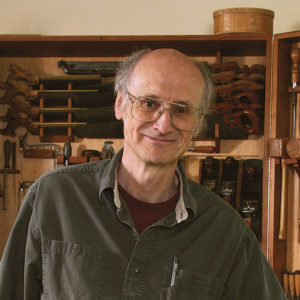 CHRISTIAN BECKSVOORT
A Lifetime of Woodworking Tips and Tricks
Biography: Chris has more than five decades of experience in forestry, wood technology, joinery, and design, and his pieces are featured in collections throughout the United States, Canada, Europe, and Japan. He has been doing restoration work at the last Shaker community at Sabbathday Lake since 1976. He's also the author of The Shaker Legacy (The Taunton Press, 1998), With the Grain, A Craftsman's Guide to Understanding Wood (Lost Art Press 2015), and most recently Shaker Inspiration: Five Decades of Fine Craftsmanship (Lost Art Press, 2018). His work can be seen at chbecksvoort.com.

---
AL BREED

Tools and the Furniture Maker: A Personal History
Biography: Growing up in New Hampshire, Allan Breed began buying, repairing, and reselling antique furniture in his early teens, and before he was 20 he was serving an apprenticeship in conservation at the Museum of Fine Arts, Boston. In the decades since, he has worked as a consultant and conservator on some of the most prominent pieces of American period furniture, and has reproduced hundreds of pieces, including the Nicholas Brown Desk and Bookcase, the Newport secretary built by John Goddard that sold at auction for $12.1 million. A longtime contributor to Fine Woodworking who is also prized by Sotheby's and Christies as an expert on period craftsmanship, Breed teaches classes in carving and period furniture making in his shop near Portsmouth, New Hampshire.
---
PETER FOLLANSBEE
17th-Century Furnituremaking: In Action
Biography: Peter has been involved in traditional woodworking for the past 40 years. While he now specializes in 17th-century oak furniture from England and New England, his first real furniture project was a chair very similar to the stool he made in FWW issue #277. He built it after reading Jennie Alexander's (1930–2018) seminal Make a Chair from a Tree, and he went on to be her student, research partner, and friend. Follansbee's recent book, Joiner's Work, was published this year by Lost Art Press and is dedicated to Alexander.
---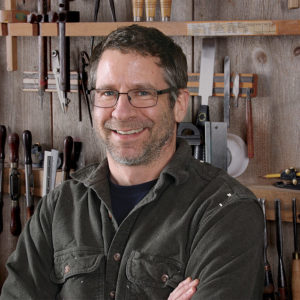 PETER GALBERT
Spokeshaves: The Unsung Heroes of the Workshop
Biography: Peter hand crafts chairs in the Windsor tradition. He is an active teacher, writer, and toolmaker who enjoys sharing his knowledge of the trade.  Peter writes the Chairnotes blog, has developed multiple tools, and published his first book, Chairmaker's Notebook, with Lost Art Press in 2015. He operates a school in Rollinsford, N.H., dedicated to teaching chair making to students of all levels. His website is petergalbert.com
---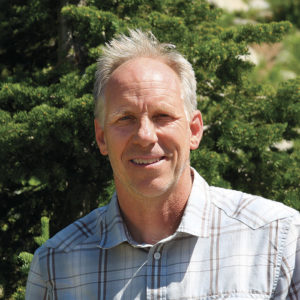 CHRIS GOCHNOUR
Put Your Handsaws to Work
Handplane Essentials
(Friday Advanced Session)
Biography: Chris started his woodworking career in his grandpa's basement, where he built custom skateboards to sell to local board shops. After getting his degree in English literature, he started building handcrafted furniture, a vocation that has now spanned nearly 35 years. He says he learned much of his craft from the pages of Fine Woodworking. Chris also teaches woodworking at Salt Lake Community College, the Marc Adams School of Woodworking, guilds around the country, and in his studio in Salt Lake City (chrisgochnour.com).
---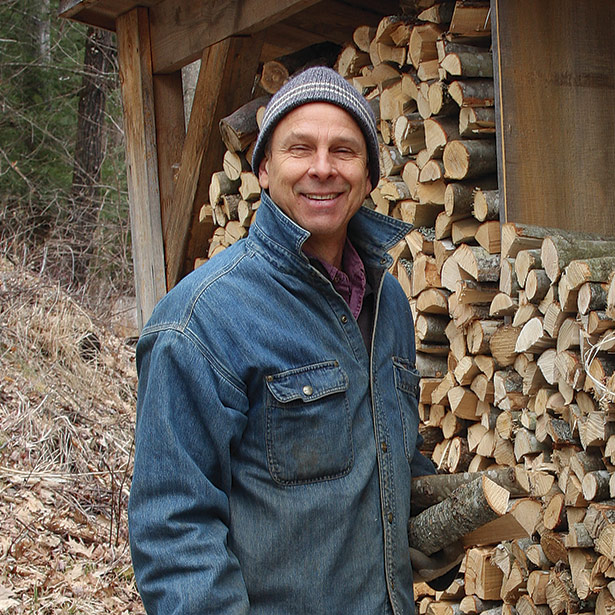 GARRETT HACK
Design Details that Dazzle
Biography: Garrett has been a furniture maker, teacher, writer and farmer in Vermont for what he describes as "a very long time." He is the author of The Handplane Book (The Taunton Press, 1997), Classic Hand Tools (The Taunton Press, 1999), and has taught throughout the United States and extensively internationally. His website is garretthack.com.
---
DAVE RICHARDS

SketchUp Workshop
(Friday advance session)
Biography: Dave, a well-known SketchUp expert, is the author of  Taunton's SketchUpGuide for Woodworkers: The Basics and SketchUp Guide for Woodworkers: Advanced Techniques. He posts regular entries on the "Design.Click.Build" blog on FineWoodworking.com. He also produces the detailed plans for the projects featured in Fine Woodworking's Video Workshops and in the magazine.
---
DAVID HEIM

SketchUp Workshop
(Friday advance session)
Biography: David is the author of SketchUp Success for Woodworkers (Spring House Press) and articles about the program for Woodcraft Magazine and American Woodturner. He teaches SketchUp regularly at the Connecticut Valley School of Woodworking, the Austin School of Furniture and Design in Texas, and the Brookfield Craft Center in Connecticut.
---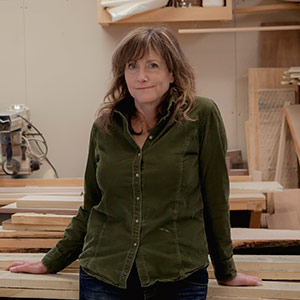 NANCY HILLER
Unleash the Power of Milk Paint
Biography: Nancy is a professional cabinetmaker (nrhillerdesign.com) who trained through the City & Guilds system in Great Britain, then worked for two English shops before returning to the United States. She drew on her academic background in classical languages and religious ethics, along with her longtime interest in Arts and Crafts design, in writing her book English Arts & Crafts Furniture (Popular Woodworking Books, 2018), which Mike Pekovich calls "thorough," "engaging," and "a must-read for any woodworker endeavoring to work in the style."
---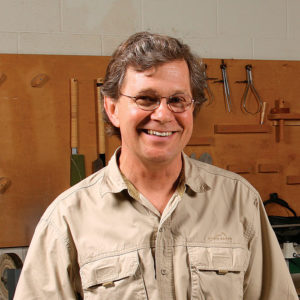 ROLAND JOHNSON
Set up Your Bandsaw for Success
Biography: Rollie got his introduction to woodworking when he built an 8-ft. Class C racing boat as a teenager. It sank, repeatedly, but it taught him many of the basics of woodworking and helped him secure a job at a lumberyard, which whetted his appetite for woodworking. Rollie got his professional start in woodworking by furnishing a house he was renting with antique furniture he bought at farm auctions and garage sales. His neighbors started to notice decrepit furniture disappearing into his garage only to reappear restored, and were soon beating a steady path to his door with their own finds. Rollie has two guiding principles, learning and teaching. He spends his winter months on the road with The Woodworking Shows helping folks find solutions to woodworking problems, and during the rest of the year guides the Paramount Woodworking Studio in St. Cloud, Minn.
---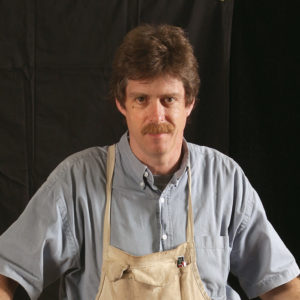 STEVE LATTA
A Surgical Approach to Case Joinery
Biography: Steve makes both contemporary and traditional furniture while educating the next generation of woodworkers at Thaddeus Stevens College in Lancaster, Pa. He has released several videos on inlay and furniture construction, and has shared his knowledge at the Milwaukee Museum of Art, Colonial Williamsburg, The Museum of Early Southern Decorative Arts, and Winterthur Museum as well as numerous other schools and guilds around the world. Working in conjunction with Lie-Nielsen Toolworks, he helped develop and market a set of modern day inlay tools.  Although known for his Federal style furniture, his work straddles the worlds of traditional and contemporary design.
---
PHILIP C. LOWE
Making and Fitting a Traditional Drawer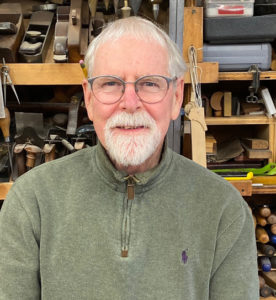 Biography: Philip C. Lowe is the owner and director of the Furniture Institute of Massachusetts and has been involved with woodworking since 1968. He has written many articles for Fine Woodworking over the years and has been featured in a number of FWW videos. His teaching experience includes ten years (1975 -1985) as an instructor at Boston's North Bennett Street School and as the department head for the latter five. Phil has been a visiting instructor, seminar speaker and demonstrator at various trade schools, private schools, woodworking organizations, and national museums throughout the United States and Canada. Since 1985 he has operated a furniture making and restoration shop in Beverly, Mass., producing work for the private sector and museums throughout North America. In 2005 Phil received the Cartouche Award, the highest honor bestowed by the Society of American Period Furniture Makers, and was also was chosen in 2010 for the Artisanship Award by the Institute of Classical Architecture & Art.
---

KRISTINA MADSEN
A Carver's Life: 40 years of technique and inspiration
Biography: For more than 40 years, Kristina Madsen has focused on designing and building furniture of graceful line and elegant proportion, enlivening the surfaces with decorative pattern and texture. She trained as a furnituremaker under David Powell at Leeds Design Workshops, where she gained a very strong technical foundation, an expertise that has since distinguished her work in the field. Kristina was introduced to the intaglio carvings of the South Pacific region in the early 1980s and under their influence, began to experiment with texture and pattern as a means of enhancing the surfaces of her furniture. In 1991, she travelled to Fiji on a Fulbright grant to study under master woodcarver Makiti Koto for eight months.  During that time, Kristina acquired the skill of freehand intaglio carving of the type done in that region.  Since then, the carved surface has become an important aspect of her furniture design.
---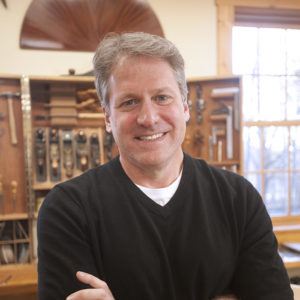 TOM MCLAUGHLIN
Shellac, the Wonder Finish
Biography: Beginning with a rare three-year apprenticeship alongside master craftsman P.A. "Pug" Moore in North Carolina, Tom has enjoyed designing and making commission and custom furniture full-time since 1990. His designs have received recognition and numerous awards during his 20-year membership with the prestigious New Hampshire Furniture Masters Association. Since 2001, Tom has also been teaching furniture making from his shop in Canterbury New Hampshire, and currently online through his website, epicwoodworking.com.
---
PHILIP MORLEY
How to Make and Use Templates Successfully
Biography: Philip Morley's path to his career as a custom furniture maker started in England, where he was trained in carpentry and joinery under London's City Guilds. The expertise he gained while refurbishing historic buildings was invaluable when furniture making sparked his interest after working with a student at RISD and moving to the United States to be with his future wife. "I fell in love with the precision required in furniture making and the challenge that every piece brought," he says. "Each project is a new journey in this process." After moving to Texas with his young family, Phil worked as an apprentice to master craftsman Michael Colca for six years. He currently builds furniture in his one-man shop and teaches woodworking and cabinetmaking at Austin Community College.
---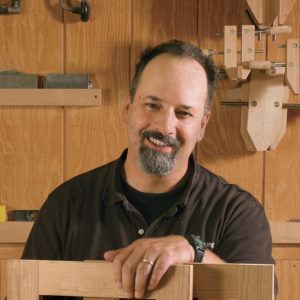 MICHAEL PEKOVICH
Tips for Stress-Free Hinge and Lockset Installation
Biography: Author of The Why & How of Woodworking (The Taunton Press, 2018), Mike is the creative director at Fine Woodworking as well as an avid furniture maker and frequent contributor to the magazine. In his spare time, Mike also teaches at a number of schools and guilds throughout the country. Whether it's making furniture, writing, teaching, or life in general, Mike's philosophy is that simple is usually better.
---
CHRISTOPHER SCHWARZ
Make Your Workbench Work Better
Biography: Chris is a furniture maker and writer who works from a German barroom built in 1896 in Covington, Ky. He is one of the founders of Lost Art Press, a book-publishing company that specializes in handwork, and Crucible Tool, a company that makes hand tools for woodwork. Chris is the author of several books, including Workbenches: From Design & Theory to Construction & Use (F+W Media), The Anarchist's Tool Chest, Campaign Furniture, The Anarchist's Design Book and Ingenious Mechanics (Lost Art Press). In addition to his publishing efforts, he builds casework and Welsh stick chairs for clients all over the world.
---
ROY UNDERHILL
Subversive Woodworking: The Diary of a Mad HouseWright (Keynote)
Sash Joinery, the Old-Fashioned Way
Biography: Roy Underhill is best known as the host of the PBS series The Woodwright's Shop and the many books that followed. While working in television he also served as Master HouseWright for the Colonial Williamsburg Foundation, where he and his crew re-created the work of 18th-century carpenters and joiners—much like playing early music on the original instruments. Roy now runs The Woodwright's School in North Carolina (woodwrightschool.com), dedicated to historically-informed woodworking. Favorite wood: elm. Favorite tool: moving fillister plane. Favorite fuel: lager.
---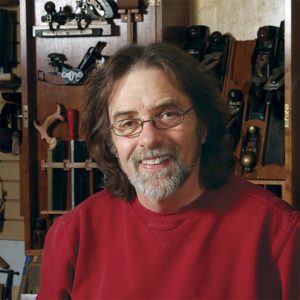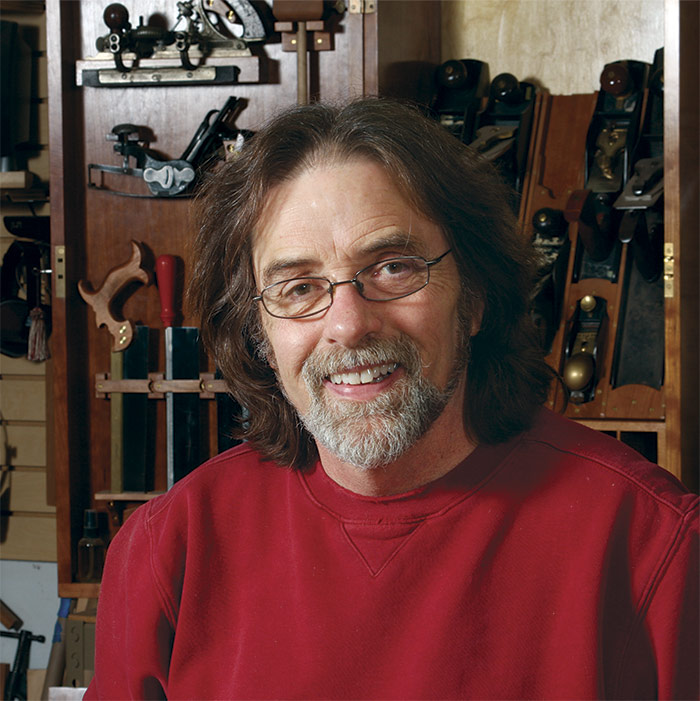 BOB VAN DYKE
Beyond the Basic Shaded Fan Inlay
(Friday advance session)
Router Table Basics and Beyond
Biography: After 18 years as an award-winning chef in French restaurants, Bob left that business to begin a career in woodworking and teaching. After seven years as operator of the Harris Enterprise School of Fine Woodworking in Manchester, Conn., he formed a business partnership to open the Connecticut Valley School of Woodworking in 2000 (schoolofwoodworking.com). Bob's school offers a variety of classes taught by himself and by many of today's top woodworking instructors. His approach to teaching centers on the belief that people learn by doing rather than by watching. His classes feature hands-on woodworking projects that promote mastery of both hand tool and machine woodworking techniques.