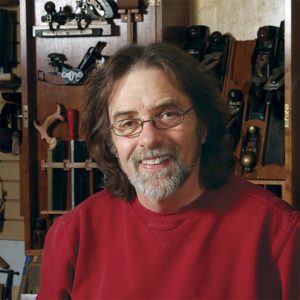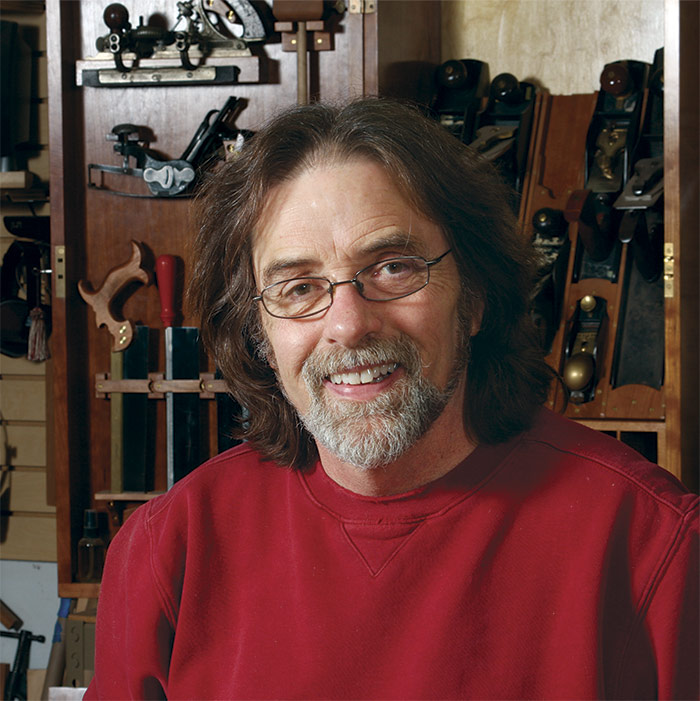 Instructor: Bob Van Dyke
Course Title: 10 Ways to Cut Dovetails
Course description: There are many ways to cut dovetails, and none of them is the only correct technique. In this course, Van Dyke demonstrates several dovetail-cutting techniques, all of which work very well, some he's picked up from the furniture makers who teach at his school, and a few that he has developed.
Instructor biography: After 18 years as an award-winning chef, Bob Van Dyke left the business to begin a career in woodworking and teaching. In 1993, he started the Harris Enterprise School of Fine Woodworking in Manchester, Conn. In seven years of operation, the school gained national exposure and recognition. In 2000, Bob formed a business partnership to open the Connecticut Valley School of Woodworking in Manchester. The demand for classes was soon so great that a second shop was built to allow two classes to run simultaneously. He continually strives to expand his skills and knowledge by working on a variety of commission furniture pieces and new projects for upcoming classes. Bob's school offers a variety of classes taught by himself and by many top woodworking instructors. His approach to teaching centers on the belief that people learn "by doing rather than by watching." Bob's classes feature hands-on woodworking projects that promote mastery of both hand-tool and machine woodworking techniques. He also teaches classes and gives seminars at a number of different schools and woodworking venues. He is especially interested in Federal-style furniture and the inlay work that was such a big part of that style, and is an active member of the Society of American Period Furniture Makers.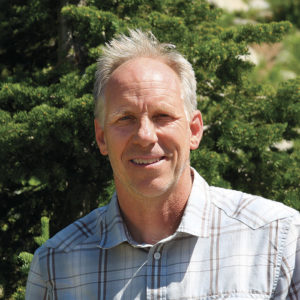 Instructor: Chris Gochnour
Course Title: Holding Work at the Bench
Course description: Whether it's a board in need of edge-jointing, a drawer ready for fitting, or a rail waiting for tenons, every workpiece must be held securely in order for you to work efficiently, accurately, and safely. Gochnour demonstrates how to use your bench's vises and several clever work-holding fixtures, so you can do your best work at the bench.
Instructor biography: Chris Gochnour discovered the pleasure of building things by hand when he made his own skateboards and snowboards as a teenager. His enthusiasm for carving turns on a board was eventually replaced by a passion for building things out of wood and teaching others the craft. For the past 30 years he has built fine furniture for homes and office buildings throughout the Intermountain West and taught woodworking to artists, hobbyists, and woodworking professionals. A contributing editor for Fine Woodworking magazine, Chris has been published in the magazine more than 35 times during the past two decades. He has authored numerous hand-tool reviews and is a recognized expert on traditional building techniques. He teaches furniture making at Salt Lake Community College, the Traditional Building Skill Institute at Snow College, and the Marc Adams School of Woodworking. Chris is the owner of The Joiners Bench, a fine furniture company that produces bench-made furniture from his studio in Salt Lake City. He built commissioned furniture for the Utah governor's formal office in the Utah State Capitol and has built hundreds of commissioned works for customers over the past 30 years. Chris is nationally recognized as a preeminent hand-tool expert with a passion for using, and sometimes making, planes, saws, chisels, spokeshaves, scrapers, and anything else that aids in the art of fine woodworking. Something of a rag-picker, he takes great satisfaction from finding old and neglected hand tools and giving them a second chance at life.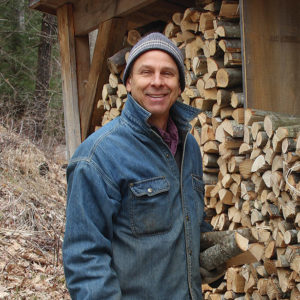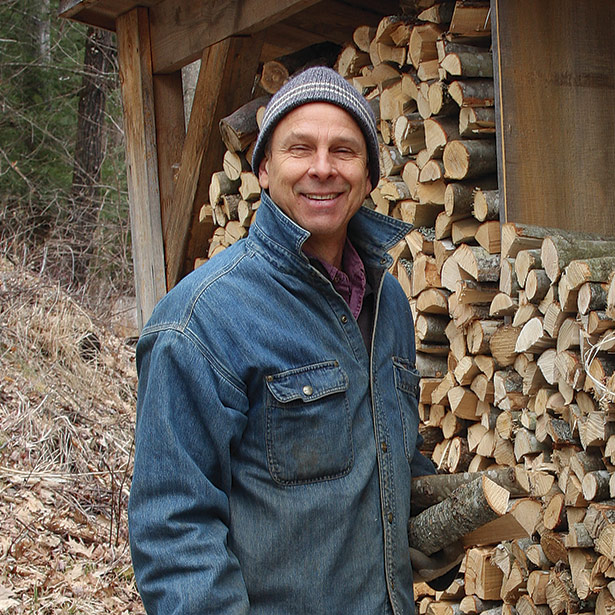 Instructor: Garrett Hack
Course Title: Custom Molding with Hand Tools
Course description: To get moldings proportioned for furniture, you need to make them. Perhaps the most common approach is to rout them, but then you're stuck using the profiles and proportions of the bits. A better solution is to forgo the router altogether and create moldings with hand tools. It's not as hard as you might think. Hack will demonstrate how, with a few planes, you can easily create graceful and beautiful custom profiles for your furniture that would be difficult or impossible with router bits.
Instructor biography: Garrett Hack spends more than half his time building custom furniture and writing about the craft. He's also a well-respected furniture-making teacher, a job that takes him all over the United States as well as Canada, Germany, Australia, Japan, Austria, Italy, and England. Garrett is known to push design boundaries, and much of his latest work plays with asymmetrical forms and rich materials, such as gold, ivory, and burls. Author of The Handplane Book and Classic Hand Tools, Garrett is also a past chairman of the New Hampshire Furniture Masters Association, one of the leading professional furniture-making groups in the country. When he's not in the shop or on the road, he's hard at work on his farm in Vermont.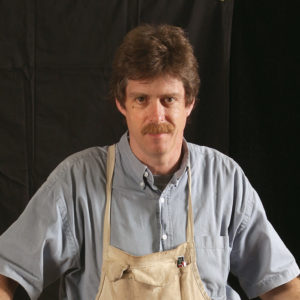 Instructor: Steve Latta
Course Title: Traditional Inlay Techniques
Course description: Learn the methods used to inlay bellflowers, bandings, stringing, and paterae, and then see how these techniques can be applied to contemporary design.
Instructor biography: Steve Latta first appeared in Fine Woodworking nearly 20 years ago, and since then he has written dozens of articles. Now a contributing editor, he builds period reproduction and contemporary furniture on commission. He also teaches furniture making at Thaddeus Stevens College of Technology in Lancaster, Pa., and recently completed his master's at Penn State. In addition, he lectures and teaches workshops across the country, and is an active member and former board member of The Society of American Period Furniture Makers. Steve has made multiple appearances on PBS's "The Woodwright's Shop" and has lectured on the topic of inlay at Colonial Williamsburg, the Milwaukee Art Museum, Winterthur Museum and Gardens, and other schools and guilds.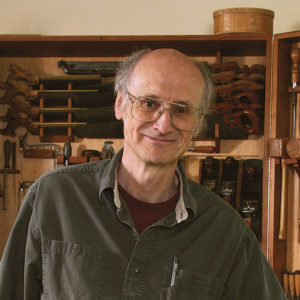 Instructor: Christian Becksvoort
Course Title: A Closer Look at Shaker Design
Course description: After a quick history of the Shakers, discover the evolution of their furniture design, from the primitive to the classic to Victorian-influenced. You'll also get a close look at some of the design elements that make Shaker furniture unique and timeless.
Instructor biography: Chris Becksvoort has been making furniture for more than 45 years. His portfolio of work is deeply inspired by Shaker design, and as an acknowledged expert on Shaker furniture, he does occasional restoration work for the Sabbathday Lake Shaker Village in his hometown of New Gloucester, Maine. However, he adds a personal and contemporary touch to everything he builds. In 2004, Chris celebrated a major milestone in his career, shipping his 500th commission, and he's quickly approaching his 800th. In addition to writing dozens of articles for Fine Woodworking over the years, Chris is the author of The Shaker Legacy (The Taunton Press, 2000).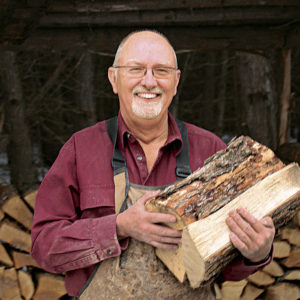 Instructor: Michael Fortune
Course Title: How to Design a Chair
Course description: Learn what it takes to make a comfortable residential dining or desk chair. Chairs we encounter in restaurants and furniture stores are often made using dimensions, angles, and curves that are only comfortable for a short time. You'll also learn how to build long-lasting chairs by incorporating clever design elements and joinery techniques.
Instructor biography: Contributing editor Michael Fortune has designed and built furniture for clients across North America for more than 40 years. As one of Canada's most acclaimed contemporary furniture masters, he is also committed to passing his knowledge on to the next generation of woodworkers. He has taught repeatedly at many schools and craft centers, including Sheridan College School of Crafts and Design, Ryerson Polytechnical University, the Rochester Institute of Technology, Worcester Center for Crafts in Massachusetts, Anderson Arts Center in Colorado, Australian National University, Centre for Fine Woodworking in New Zealand, and the Marc Adams School in Indiana. In 1993, Michael became the first furniture maker to receive Canada's prestigious Bronfman Award for excellence in fine craft. He was inducted into the Royal Canadian Academy of Arts in 2000, received the Award of Distinction in 2007 from the Furniture Society, and has just been awarded the Mather Award for Lifetime Achievement.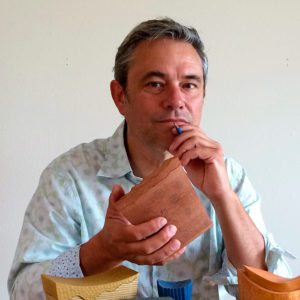 Instructor: Michael Cullen
Course Title: The Art of the Bandsawn Box
Course description: Learn a great technique for cutting a box at the bandsaw, along with some creative ways to decorate the surface using milk paint and carving tools.
Instructor biography: Michael Cullen's interest in furniture design evolved from his background in mechanical engineering and love of art. During the past decade, his work has been featured in trade and design publications and has received numerous awards. His work is shown and collected throughout North America and Europe. Michael received his Bachelor of Science degree in Mechanical Engineering from University of California, Santa Barbara (1983), and worked for several years in machine design before deciding to pursue a career in studio furniture. He chose to study furniture making and design under the direction of David Powell at Leeds Design Workshops (1986-88) in Easthampton, Mass. Upon completion of the program, Michael moved to Boston to work with Jamie Robertson (1988-90) at the well-known Emily Street Workshops. Michael divides his time between creating furniture, teaching, and writing articles on design and technique.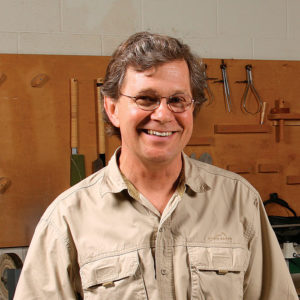 Instructor: Roland Johnson
Course Title: Tablesaw and Jointer Tune-up
Course description: The tablesaw and jointer are perhaps the most important machines in the shop. The jointer flattens and straightens boards so that you can begin to mill them square, and the tablesaw can be used for dimensioning stock and cutting a large variety of joinery. Learn how to overhaul each of these machines so that they run smoothly and accurately, helping you to do your best work.
Instructor biography: A contributing editor for Fine Woodworking since 2002, Roland Johnson is a frequent writer of tool-test articles for the magazine. Rollie first became interested in wood when he was in high school and worked at a lumberyard. In 1976 he started refinishing furniture, building furniture, and repairing and building all kinds of other stuff. His fascination with motors and gears goes beyond woodworking, however—he's also an enthusiastic hot-rodder who likes to restore old cars, and is the author of Automotive Woodworking (Motor Books International, 2002) and The Complete Illustrated Guide to Bandsaws (Taunton Press 2010). He is also the founder and past president of the Central Minnesota Woodworkers Association.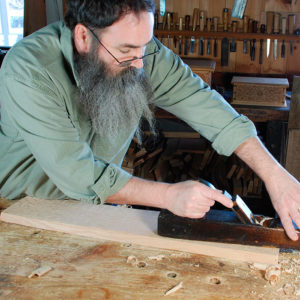 Instructor: Peter Follansbee
Course Title: 17th Century Furniture Making
Course description: A master of the techniques used by furniture makers in the 17th century, Follansbee will explain how furniture was constructed in the early Colonial period, from the drawbored mortise-and-tenon to decorative carving. It's an exercise in making sophisticated furniture with just a few hand tools.
Instructor biography: Peter Follansbee's woodworking is a window into the furniture shops of 15th century New England, when frame-and-panel construction ruled the day, and the drawbored mortise-and-tenon was the most trusted joint. When he builds, he begins with a log, riving the boards he needs by hand. From there he relies on a handful of planes, a couple chisels, a saw or two, and a small collection of other hand tools. It's a less complicated way of working that is capable of producing beautiful and sophisticated furniture.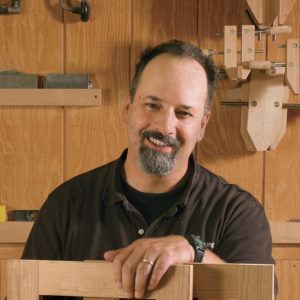 Instructor: Michael Pekovich
Course Title: From Box to Board: How to Get a New Plane Ready for Work
Course description: A new, high-quality handplane is a great addition to your hand tool collection, but, no matter how much you pay, it won't be ready to work right out of the box. For a woodworker just taking a plunge into handwork, taking a new tool apart, sharpening it, and getting it back together can seem like a daunting task. The good news is that it's a simple and quick process. Pekovich will demonstrate his method for getting a new plane up and running, including an overview on how a plane works, as well as a sharpening routine that you can put to use on any plane.
Instructor biography: A longtime woodworker, executive art director Michael Pekovich caught the hand-tool bug when he came to the magazine 18 years ago. In that time, his eye for good design and his talent as a furniture maker have become an invaluable resource to Fine Woodworking readers and staff. On weekends Mike is apt to be building furniture for clients, or rummaging for old tools to fill out his collection at flea markets and tag sales. Growing up in California, he was inspired by the writings and work of James Krenov. A visit to the Gamble house in Pasadena cemented his love for Arts and Crafts furniture. Upon relocating to Connecticut, Mike developed a passion for the simplicity and subtle proportions of Shaker furniture and for working with hardwoods native to New England.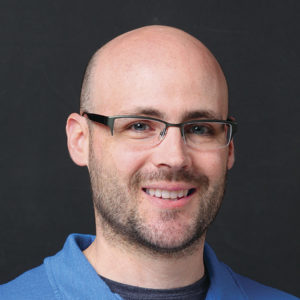 Instructor: Matt Kenney
Course Title: Build Beautiful Boxes
Course description: Because boxes are small, they present a set of design and construction challenges different from those faced when making furniture. In this class, Kenney will share what's he's learned about making attractive boxes: from dialing in proportions, to cutting tight joinery, to applying flawless finishes.
Instructor biography: Matt Kenney is a furniture maker best known for his boxes. In 2016, he completed a project in which he made 52 boxes in 52 weeks. When he's not in the shop making boxes and furniture, he's the special projects editor at Fine Woodworking, where in addition to helping other furniture makers write great articles, he writes his own, is one of the hosts of the Shop Talk Live podcast, and occasionally stars in videos about woodworking.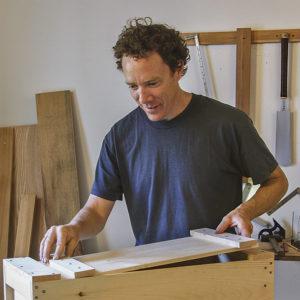 Instructor: Andrew Hunter
Course Title: Using and Tuning Japanese Handplanes
Course description: An expert with the Japanese handplane, Hunter lays out the fundamental differences between western and Japanese planes. He explains how to true and tune the wooden body of the Japanese plane, how to set and adjust the blade, and how to hold the plane—and the workpiece—to obtain superior results.
Course title: The Power of the Pull Stroke: Using Japanese Saws
Course description: Known for leaving a thin kerf and a glassy sawn surface, Japanese handsaws can quickly make a major improvement in your craftsmanship. Hunter demonstrates the grip, posture, and work-holding techniques that ensure the best results. He also discusses and demonstrates a variety of types of Japanese saws and where to find them.
Instructor biography: Andrew Hunter's furniture ranges in style from rustic American country pieces in white pine to sophisticated Chinese-inspired case pieces built in hardwoods and featuring some of the most fiendishly complex joinery ever devised. For both kinds of work, Andrew favors American machines and Japanese hand tools. He learned to use Japanese tools in a self-imposed apprenticeship: after devouring Toshio Odate's book Japanese Woodworking Tools: Their Tradition, Spirit, and Use, he devoted nine solid months to practicing and learning by trial-and-error in an unheated barn.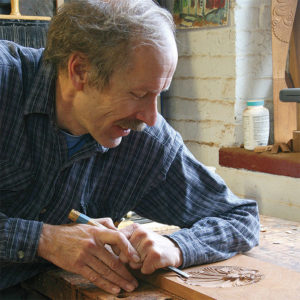 Instructor: Allan Breed
Course Title: Classic Furniture Carving
Course description: Master period furniture maker Allan Breed demonstrates the core techniques and tools used to carve the hollow shell and applied leaf-and-vine detail on the drawer front of a classic Philadelphia lowboy. Breed, who has experience building and carving everything from Pilgrim furniture to Newport secretaries, is as adept at explaining his techniques as employing them.
Course Title: Reviving Great American Furniture: Highlights and Insights from a Storied Career
Course Description: A furniture consultant to museums and major auction houses as well as a master furniture maker with four decades of experience in the shop, Breed has examined, restored, or reproduced some of the most famous pieces of American period furniture. In this talk he selects a handful of the most interesting pieces he's worked on and describes the craftsmanship and style, materials, tools and techniques that went into them, and the people who made and owned them.
Instructor biography: Growing up in New Hampshire, Allan Breed began buying, repairing, and reselling antique furniture in his early teens, and before he was 20 he was serving an apprenticeship in conservation at the Museum of Fine Arts, Boston. In the decades since, he has worked as a consultant and conservator on some of the most prominent pieces of American period furniture, and has reproduced hundreds of pieces, including the famous Nicholas Brown Desk and Bookcase, the Newport secretary built by John Goddard that sold at auction for $12.1 million. Prized by Sotheby's and Christies as an expert on period craftsmanship, Al also teaches classes in carving and period furniture making in his New Hampshire shop.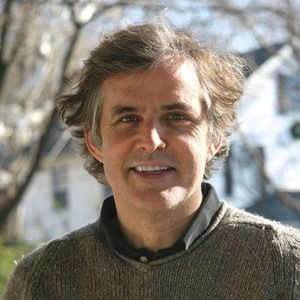 Instructor: Jonathan Binzen
Course Title: Mid-Century Modern Furniture, Once Mass-Produced, is Reborn in the Small Shop
Course description: The sleek, forward-looking furniture created in the middle decades of the 20th Century by designers like Hans Wegner, Mies van der Rohe, and Charles and Ray Eames made a huge splash with the Mad Men set in the 1960s, and it rode a wave of popularity right through the 1970s. Most of that furniture was designed for factory production, but currently the Mid-Century Modern style is being brought back to life in many small shops where woodworkers have embraced its combination of cool geometry with the warmth of wood.
Instructor biography: Jonathan Binzen is a senior editor at Fine Woodworking, where he has been a contributor since 1993. In addition to editing and writing articles, often focusing on design, Jon writes the magazine's Back Cover and edits the Designer's Notebook department. He is co-author with Kevin Rodel of Arts & Crafts Furniture, a history tracing the international scope of that movement. He lives in New Milford, Conn. with his wife, book designer Carol Singer, and their two daughters.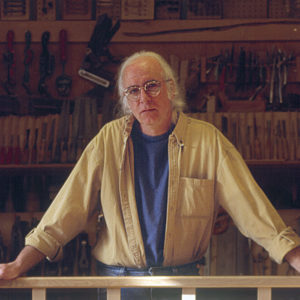 Instructor: Hank Gilpin
Course Title: A Life in Wood
Course description: One of the most highly regarded custom furniture makers in the country; Gilpin is also one of the most prolific. In this talk he traces a path through his rich career (which began with training under Tage Frid), describing his approach to designing and building furniture, exploring the scores of unusual woods he has used, and discussing many of the remarkable projects he has worked on.
Instructor biography: Since 1973, working out of a shop in the basement of a former church in Rhode Island, Hank Gilpin has been designing and building some of this country's most celebrated contemporary furniture. Built exclusively in solid wood, his work combines traditional joinery and a reverence for utility with an exuberant flair for fresh forms, details, and textures. With an affection for underused and overlooked woods, Hank has explored nearly every American timber over the decades.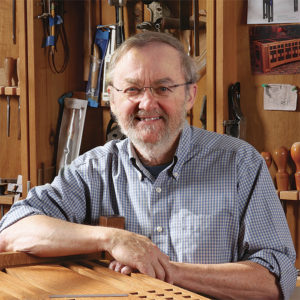 Instructor: Kevin Rodel
Course Title: Arts & Crafts & Thievery: How I steal my way to strong furniture designs
Course Description: Kevin Rodel is often asked, "How did you come up with that design?" And he replies, "I stole it!" Stealing, he says is just a more pointed way of saying "borrowed from" or "inspired by." But there's a bit more to it than that. Rodel did start out in the mid-1980s building reproductions of Arts and Crafts classics, but when he became comfortable with the design language, he began tweaking the shapes and details of the pieces he built. And over the years he became fluent enough that the language became his own. In this talk Rodel presents a range of the original American and European Arts & Crafts makers he most admires, and he details how they influenced his own work.
Instructor biography: Kevin Rodel, who works in a 19th-Century mill in Brunswick, Maine, has been building furniture for four decades. An early employee in Thomas Moser's shop, he went out on his own in the mid-1980s and has been working solo ever since. Rodel's furniture designs have been deeply influenced by a wide range of Arts & Crafts makers in the United States and Europe. His interest in their designs led him to write Arts & Crafts Furniture: from Classic to Contemporary, a history emphasizing the international scope of the movement. He has also written articles and starred in videos for Fine Woodworking, and has taught furniture making in schools around the world.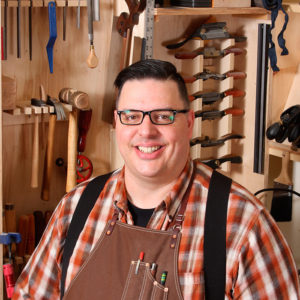 Instructor: Vic Tesolin
Course Title: Working wood the minimalist way
Course Description: You don't need a lot of tools to make furniture, which is great if you have a small shop. Tesolin honed his approach to furniture making in a one car carriage, where there just wasn't room for big machines. He'll share what he's learned about working in a small space, relying on hand tools and a few machines (like a bandsaw). He also offer some advice on how to choose tools for the minimalist approach, and demonstrate how to cut a few joints.
Instructor biography: After a 14 year career in the Royal Canadian Horse Artillery, Vic Tesolin studied furniture making at Rosewood Studio. From there he ran his own studio furniture business before becoming the editor of Canadian Woodworking magazine. He's now the Technical Advisor at Lee Valley Tools, but still gets into the shop to design and build furniture.