Fine Woodworking Live 2017 April 21–23
Register now before it sells out!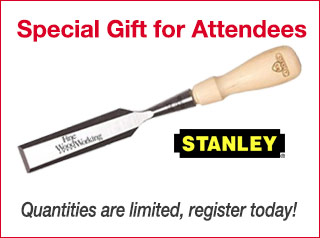 Your Registration Package Includes:
Expert

classes

and

forums

on skills and techniques
Tips on joinery, from the basics to advanced skills
Hands-on time with quality woodworking tools and gear
A head-to-head skills competition
The chance to talk tools with expert woodworkers
All-inclusive breakfasts, lunches, and wine and beer get-togethers
Saturday evening dinner banquet!
FREE Stanley chisel with Fine Woodworking logo
If you need to cancel your conference reservation, your fee is 50% refundable. Please note we have no partial-conference prices.
Register now before it sells out!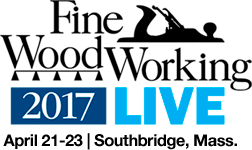 Register Now